Order the best pizza in Ulcinj.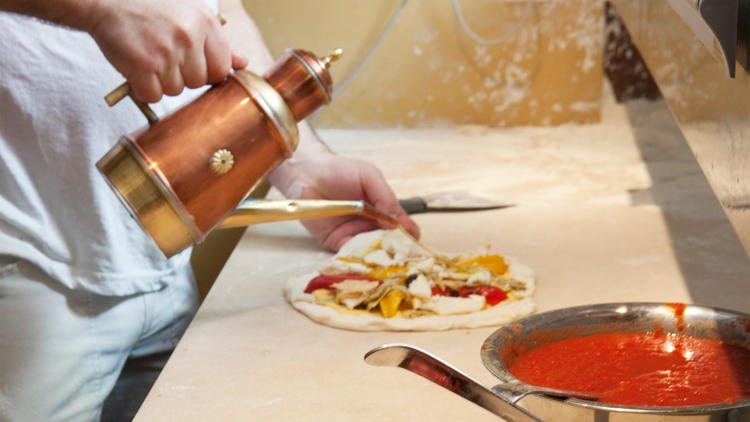 Pizza Delivery Ulcinj
Real Italian restaurant and pizzeria Il Gusto offers tasty pizzas prepared from the finest cheeses, meat, sauces and fresh vegetables that can be found on the Ulcinj markets. If anyone can claim to be an expert on Neapolitan pizza, it's  Valon Kasmi, chef who has a serious and professional approach to his profession, take care of all the details when preparing food.
Great pizza with a crispy crust and fresh and wide variety of toppings. Definitely the best pizza in the area.
Order your pizza Now,
Call +382 69 663 148
Margarita                     –  4.00

Proscuito                     –  4.50

Funghi                         –  4.50

Capriciossa                   – 5.00

Calzone                        – 5.00

Tonno                          –  5.00

Vegeteriana                  – 5.00

Marinero                       – 4.00

Pizza Il Gusto               – 6.00

Quattro Formaggi        – 5.00

Frutti Di Mare               – 6.50

Small Pizza                   – 3.00